Let's talk
Olive Oil
A PERFECT POUR

Buy
How It's Made
Organic Greek Koroneiki olives are cleaned, destemmed, and then ground into a paste in a stone mill.

The paste is mixed allow small oil droplets to combine into bigger ones.

We then cold-press the mixture to separate the oil from the rest of the olive components.

The oil is then left in tanks or barrels where a final separation, if needed, happens through gravity. Our oil is never refined.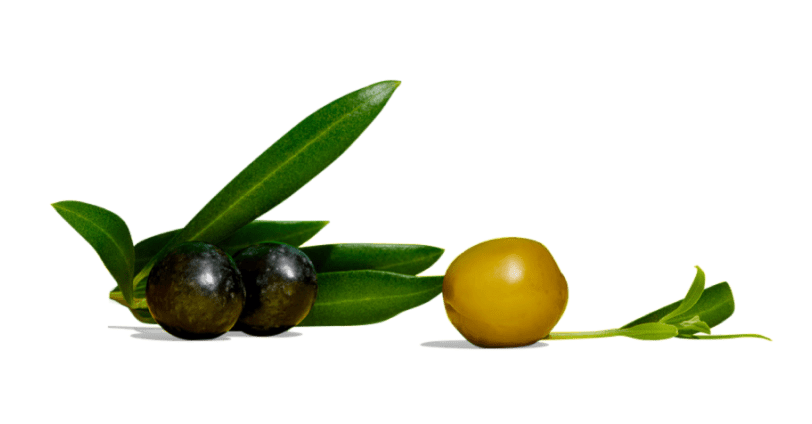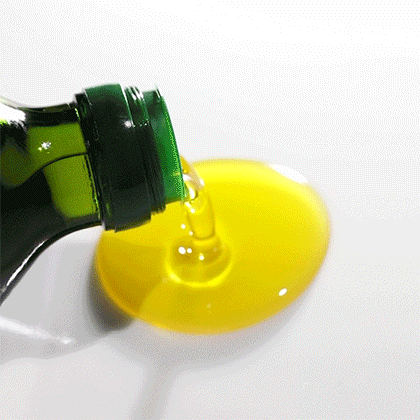 Pure goodness
Bragg's unfiltered and unrefined oil exceeds the stringent quality standards set by the International Olive Council.

Buy
FAQs
The olive tree originated in ancient Greece, and Bragg is proud to import extra virgin olive oil made 100% from Greek Koroneiki olives! Renowned as "the Queens of olives" - Koroneiki olives are green and make a fragrant, strong, and peppery oil. Koroneiki olive oil is low in acidity and full of antioxidant polyphenols. Koroneiki olives (and oils made from organic olives) contain more polyphenols on average than other olives and olive oils.
Polyphenols are antioxidant plant compounds that offer a variety of health benefits. Several of the polyphenols found in olive oil are unique since they come from compounds present in all parts of the olive tree. Antioxidants help fight oxidative stress and may help fight inflammation.
Many conventional oils use heat, steam and solvents. Bragg Extra Virgin Olive Oil is only expeller pressed. For example, olives used in less premium oils are often pressed multiple times, which leads to a reduction in flavor, aroma, and health-supporting nutrients. "First cold pressed" olive oil—such as Bragg olive oil— is from olives that are crushed and pressed only once and are never heated during the process, resulting in maximum quality and purity.
The smoke point on Bragg oil is 374-405°F. It is naturally high in monounsaturated Oleic Acid (a healthy fat), making our olive oil ideal for sautéing, baking, stir frying, drizzling, and use in salad dressings.
Antioxidant +
enzyme rich
cooking oil
SINGLE- SOURCED FROM GREECE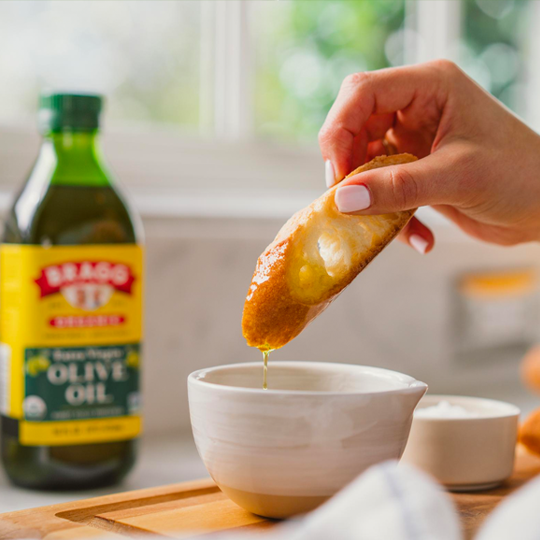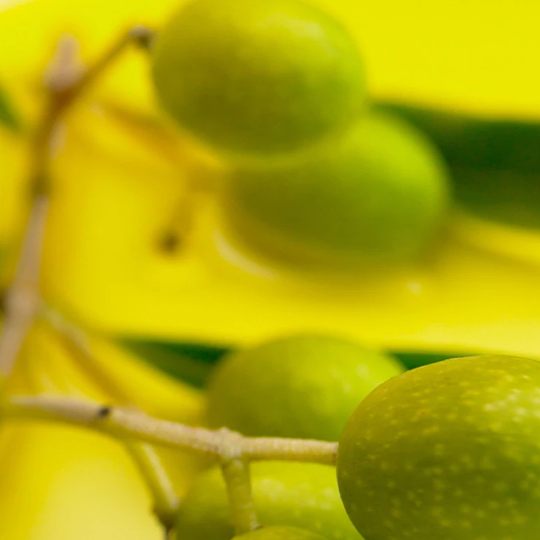 UNREFINED AND FIRST COLD-PRESSED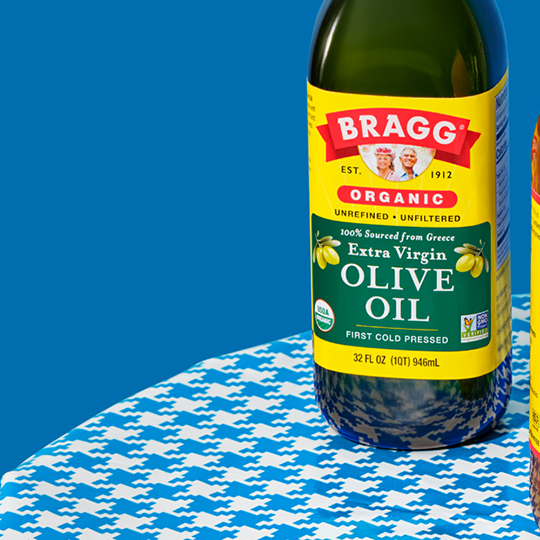 Real talk…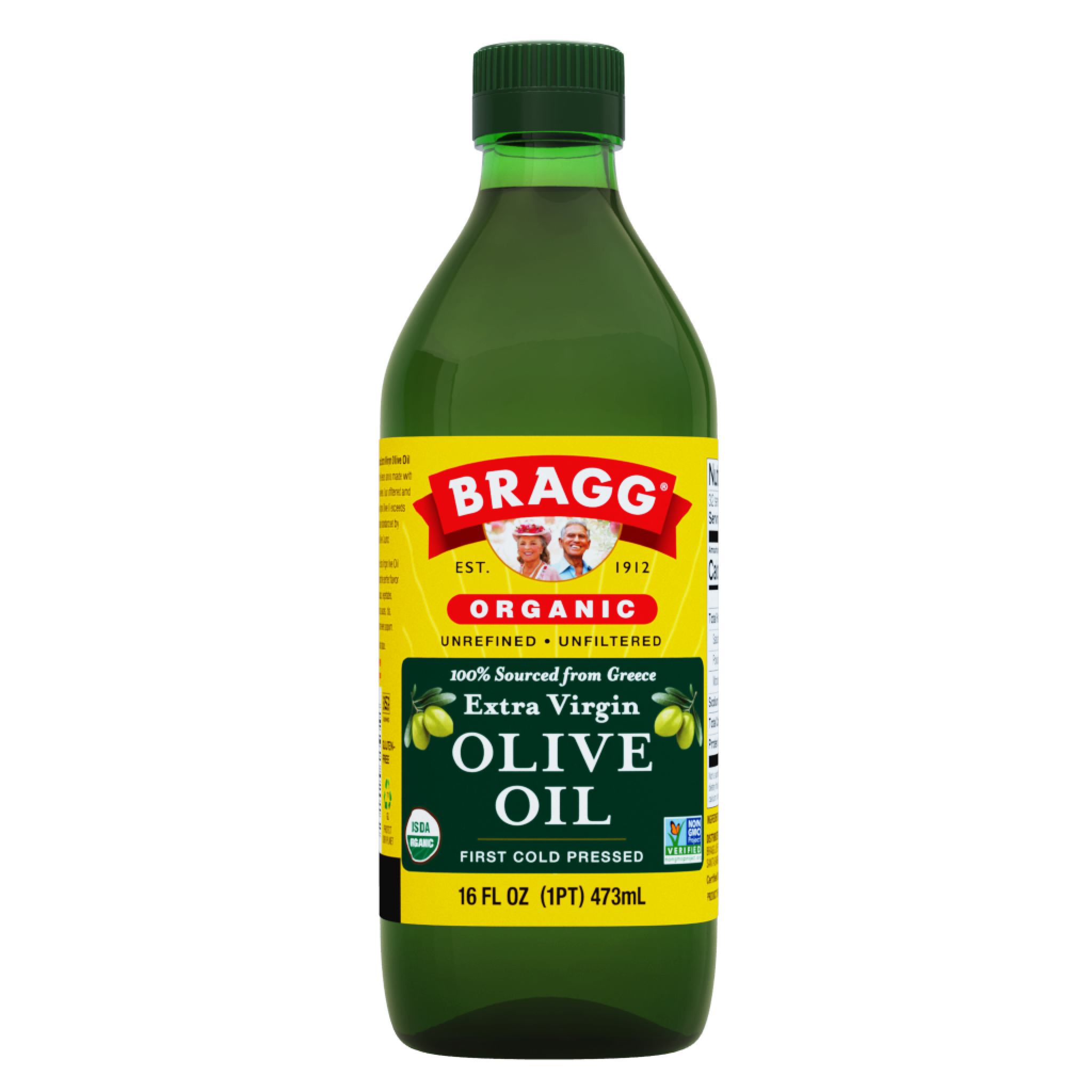 LOAD MORE
Essentials
The best olive oil, love the peppery taste
From all the different olive
From all the different olive oils I have tried this is the best tasting and freshest olive oil I have tasted! I don't want any other brands. But it is hard to find if you don't live near a health food store.
Very Good Product
I love the olive oil very much.
Easy
Simple to order. Received order without issues. Everything packaged well. Enjoying all items. Thank you.
Bragg organic olive oil
Have used Bragg organic olive oil for years and will continue to do so! Thanks for a great and trustworthy product(s).