FREE SHIPPING ON SUPPLEMENTS AND ORDERS OVER $50!
Let's talk
Liquid Aminos
SEE YA SOY SAUCE
What is it?
Free amino acids formed by treating soybeans with an acidic solution.
An excellent replacement for tamari, worcestershire and soy sauces.
Free of GMOs and gluten.
Adds a naturally savory, salty flavor to meals.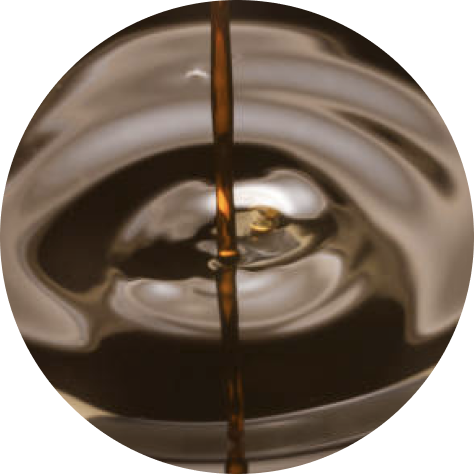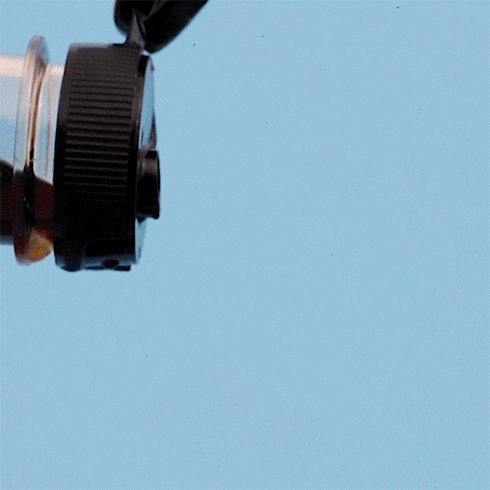 Soy good
Bragg Liquid Aminos is made from non-GMO verified soybeans. It is the original formula, created by health pioneer, Paul C. Bragg.
FAQs
Bragg Liquid Aminos contains 16 amino acids: alanine; arginine; aspartic acid; glutamic acid; glycine; histidine; isoleucine; lysine; leucine; methionine; phenylalanine; proline; serine; threonine; tyrosine; valine.
No. Bragg Liquid Aminos are not fermented and do not include artificial preservatives. They are also gluten-free. Soy sauces are made using a fermentation process and include wheat gluten. Many manufacturers also add salt and/or artificial preservatives.
Bragg Organic Coconut Aminos is a soy-free seasoning made from organic, non-GMO coconut blossom nectar, Bragg apple cider vinegar and Balinese sea salt.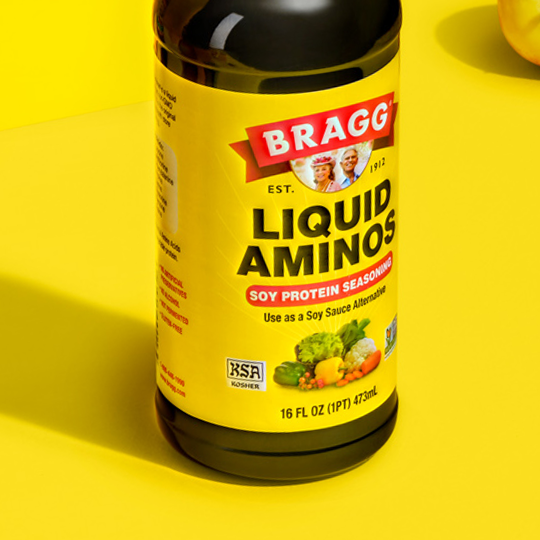 FREE OF ALCOHOL AND GLUTEN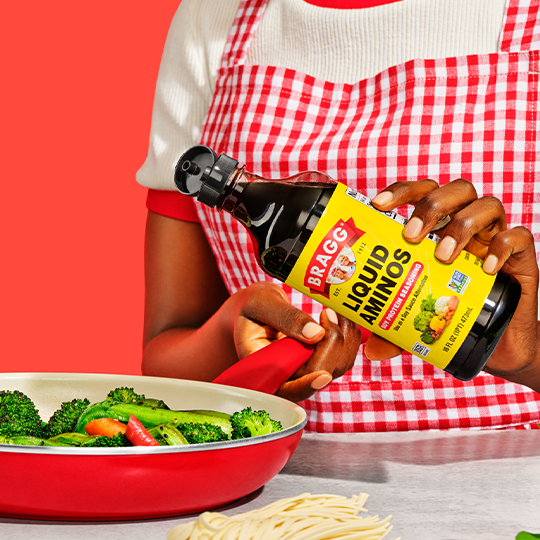 NON-GMO VERIFIED SOYBEANS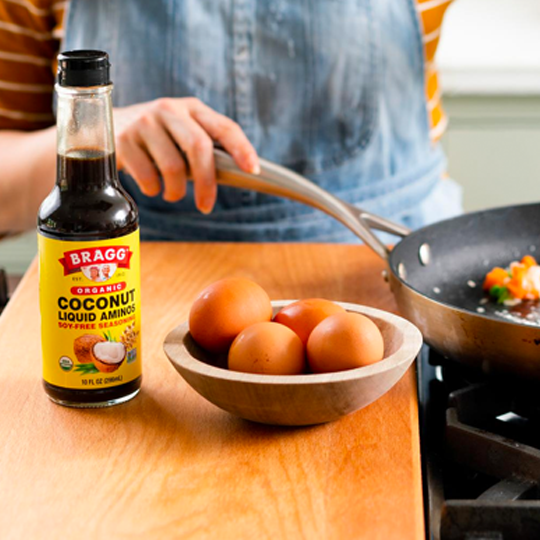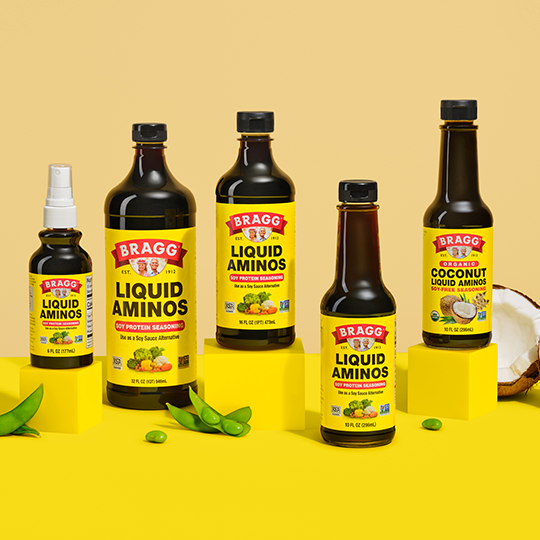 A HEALTHIER ALTERNATIVE TO SOY SAUCE
Real Talk...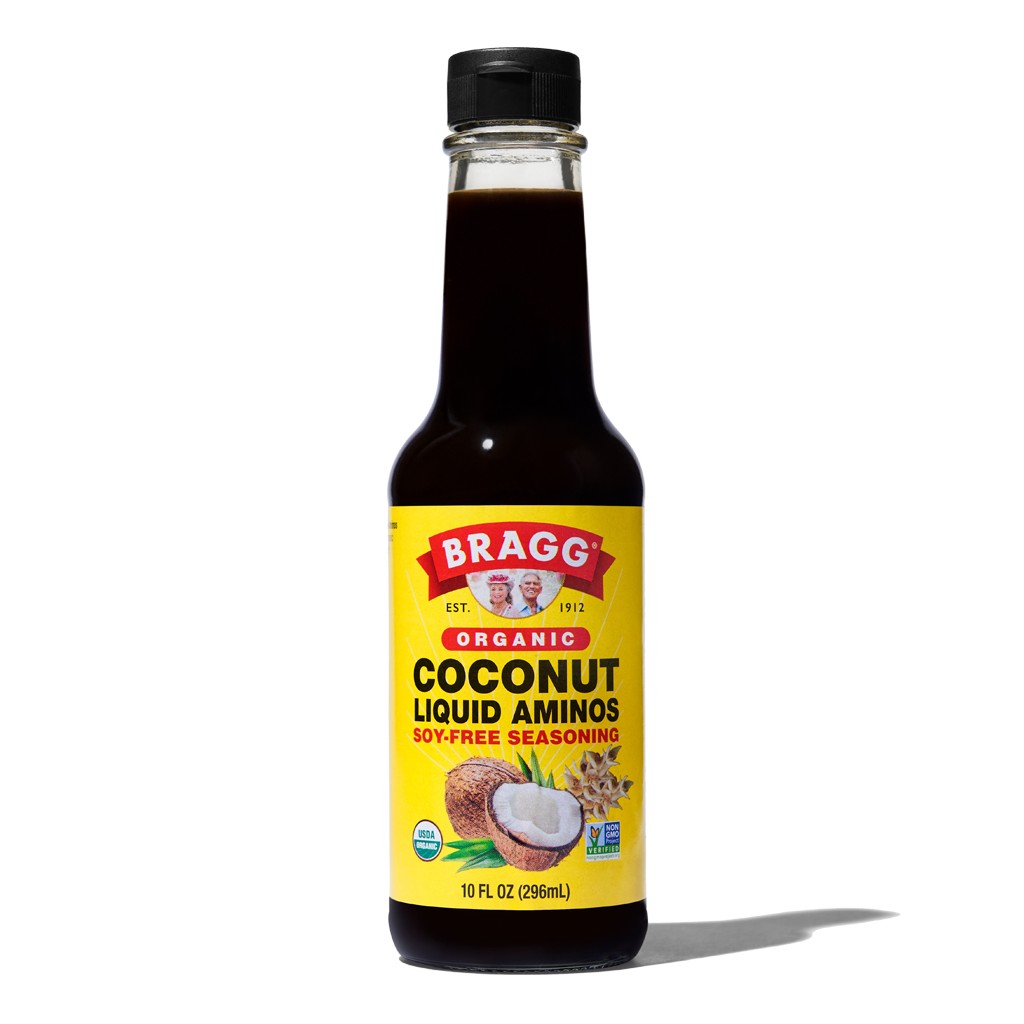 LOAD MORE
Great products, great company
I appreciate the speed of delivery! I always love Braggs products.
love coconut
This is the mildest, a tender touch of nature
| | Apple Cider Vinegar | ACV Blends | ACV Shots | ACV Refreshers | ACV Supplements |
| --- | --- | --- | --- | --- | --- |
| 750 mg Acetic Acid / serving | | | | | |
| Certified organic | | | | | Made with Bragg Organic ACV |
| Non-GMO | | | | | |
| Vegan | | | | | |
| Kosher | | | | | |
| Gluten-free | | | | | |
| No artificial colors, flavors, preservatives | | | | | |
| No high fructose corn syrup | | | | | |
| No cane sugar | | | | | |
| Unfiltered ACV | | | | | |
| Live / Raw ACV | | | | | |
* No cane sugar added, some flavors are subtly sweetened with honey, stevia and/or monk fruit